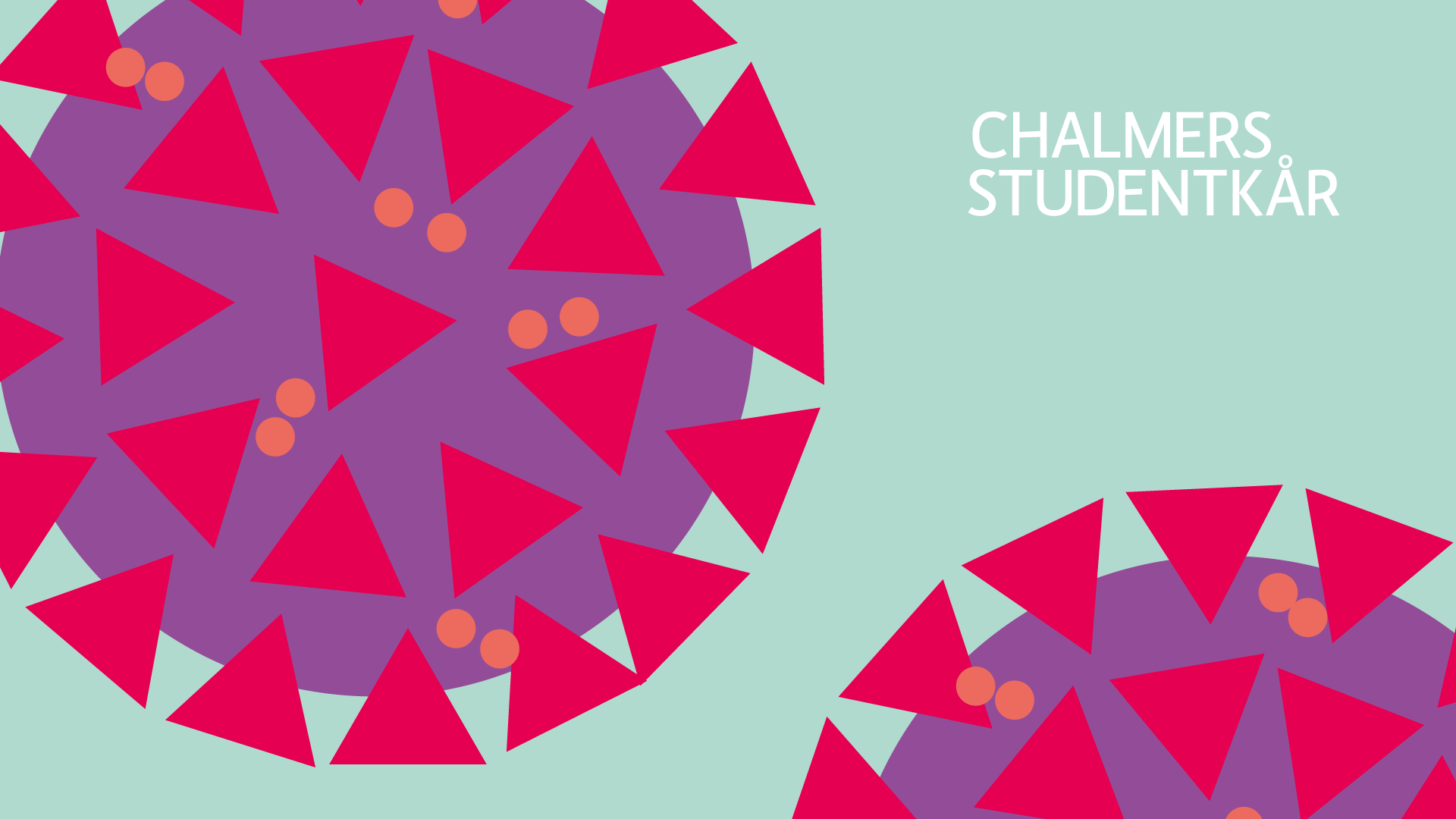 What you can do
Follow Chalmers information to all students.
Valborg/Walpurgis evening: The city strongly discourage gatherings in places like Slottsskogen. Read more at Studentportalen and celebrate safely without crowds in the city center.
Social distancing: We want all students to have a social life, even with home studies. The recommendations from the authorities is to avoid physical contact and keep distance. Have this in mind in contact with other people. Don't stay in crowds, don't stand tight and always wash your hands!
Distant socialising or safe socialising, here are 42 useful tips on how to stay active and social, in a responsible way.
Study at home - a true challenge! We've put together a short guide on how to make it work and make life easier.
Attending or organizing events
Distance studying is an opportunity for Chalmers to proceed with the education without compromising health and safety. Social events are voluntary but demands responsibility. No party or social gathering is mandatory. Can you postpone it?
Should you attend events? If you are not completely well and healthy, refrain from attending social events. If you are worried about getting an infection, stay away from events and crowds.
Sports activities - the authorities do not discourage from this, but there are things you can do to minimize risks. Learn more at Folkhälsomyndigheten.
Strong recommendations to organizers
Don't gather in large groups (max 50 persons)
Avoid new connections
Authorities discourage from dancefloors as they make a crowded environment
Hold meetings online when possible or always offer online participation
Reduce numbers of participants for events
Keep your guests informed on how to stay safe during your events
Affected events and services