You have the right to a financial, environmental, medical and psychosocial safety. If you experience any problems within these areas you can always turn to:
your programmes study ombudsman

office of student welfare

student welfare network
In the brochure Safe at Chalmers/Trygg på Chalmers you can find an extensive amount of vital information regarding safety, insurances, finance and support. Read it online (English version)or get a copy at Kårservice.
(Sexual) harassment info
If something happens to you that makes you uncomfortable - talk about it! There are several ways to handle sexual harassment or sexism at Chalmers.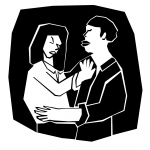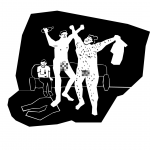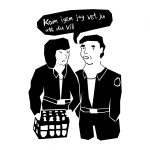 Tell the person who made you uncomfortable! No one has the right to be sexist or racist on your behalf. If this person does not listen to you, talk to their boss/superior and let them know what happened and how that made you feel.
Talk to a friend - even if it might feel insignificant afterwards. It is your feeling that counts. Don't accept excuses made by others.
Get it off your chest and share it anonymously:  https://goo.gl/forms/S9FNx0KJpfClInL12
And/or report it further, more info here: https://student.portal.chalmers.se/sv/aktuelllt/Sidor/oonskade-handlingar-sexuella-trakasserier.aspx
If you witnessed sexual harassment and did not act you can still talk to the person who harassed and asked why they said or did what they did. Or ask the person being harassed if they are OK. Show your surroundings that harassments are not OK.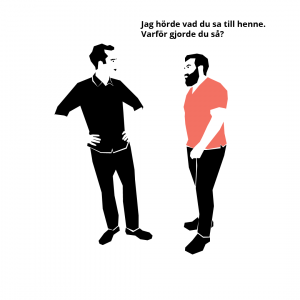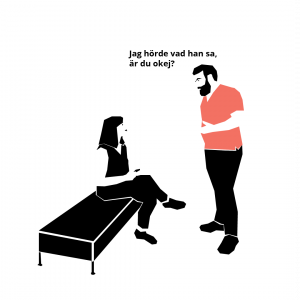 ====================================
Student welfare such as CSN, health care and insurances:
Student welfare president:
031-772 39 18
so@chalmersstudentkar.se
Student welfare deputy president
031-772 39 68
vso@chalmersstudentkar.se

Careers consultant
https://www.chalmers.se/sv/utbildning/sa-soker-du-till-chalmers/Sidor/studievagledning.aspx
Akademihälsan
Healthcare for study related matter
http://www1.akademihalsan.se/student
Student Safety and Welfare Representative
studerandeombud@chalmers.se
Student chaplain
Lars van der Heeg
073-030 07 49
lars.vanderheeg@chalmers.se
Coordinator for students with disabilities
funka@chalmers.se
Work environment engineers
arbetsmiljo.stodet@chalmers.se
The student portal also has a great deal of information regarding student welfare. Visit the site for more information: www.student.portal.chalmers.se/sv/studentliv/Sidor/Studenthalsovard