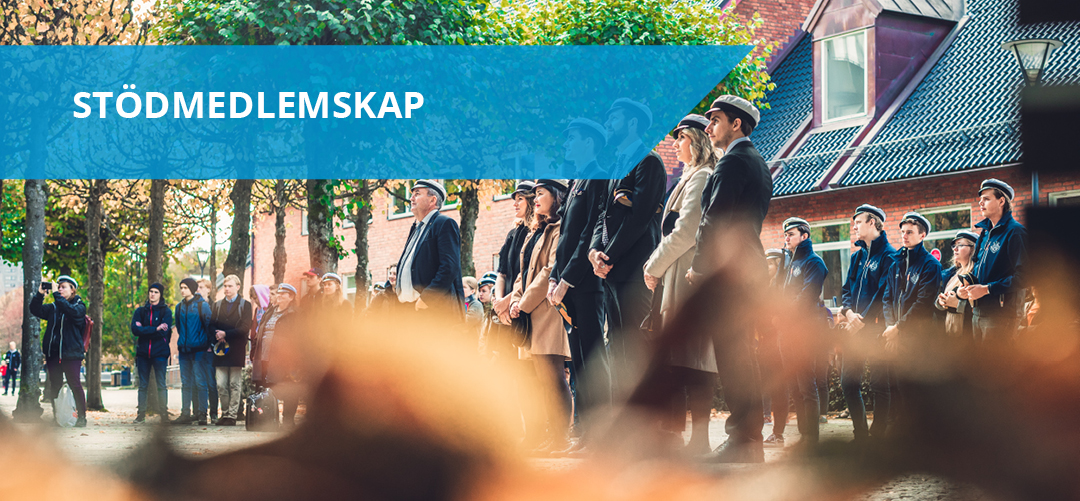 Stödmedlemskap
Låt dina bästa kårminnen fortsätta vara en del av studentkåren!
Du som kanske lämnat campus eller i alla fall studentlivet minns förhoppningsvis dina år med värme (och lite tentaångest och pluggstress). Det var fint att ha dig som familjemedlem och om du känner att du vill ge tillbaka till befintliga och framtida studenter kan du göra det genom att bli stödmedlem i Chalmers Studentkår.
Stödmedlemskap finns även till för dig som är Chalmersvän och vill stötta kåren i dess verksamhet.
Som stödmedlem har du varken några skyldigheter eller rättigheter till Chalmers Studentkår. Du kommer att vara en del av ett nätverk av andra stödmedlemmar och få relevant information tillhörande ditt medlemskap. Ditt stöd kommer gå till att utveckla Chalmers Studentkårs verksamhet och främja särskilda investeringar. Exempelvis kan ditt stöd gå till utbyggnaden av nytt kårhus, motionshall för chalmerister eller ett nytt arrangemang för alla medlemmar.
Har du idéer på hur stödmedlemskapet i kåren kan utvecklas till det bättre får du mer än gärna skriva i kommentarsfältet nedan alternativt mejla ao@chalmerstudentkar.se.
För att bli stödmedlem fyller du i formuläret och klickar på ansök. Vi kommer sedan att återkomma till dig med ytterligare information.
Let your best student memories remain, continue to be part of the student union!
You who may have left campus or at least the student life will hopefully remember your years with warmth (a little exam anxiety and study stress). It was nice to have you as a "family" member and if you feel that you want to give back to existing and future students, you can do so by becoming a supporting member of Chalmers Student Union.
Support membership is also available for you who are a friend of Chalmers and want to support the union in its activities.
As a support member, you have neither obligations nor rights to Chalmers Student Union. You will be part of a network of other support members and receive relevant information related to your membership. Your support will go to developing Chalmers Student Union's activities and promoting special investments. For example, your support can go to the expansion of a new union building, gym for Chalmerists or a new event for all members.
If you have ideas on how the support membership in the corps can be developed for the better, you are more than welcome to write in the comments field below or email ao@chalmerstudentkar.se.
To become a supporting member, fill in the form and click on apply. We will then get back to you with further information. If you have trouble with the form contact ao@chalmerstudentkar.se.