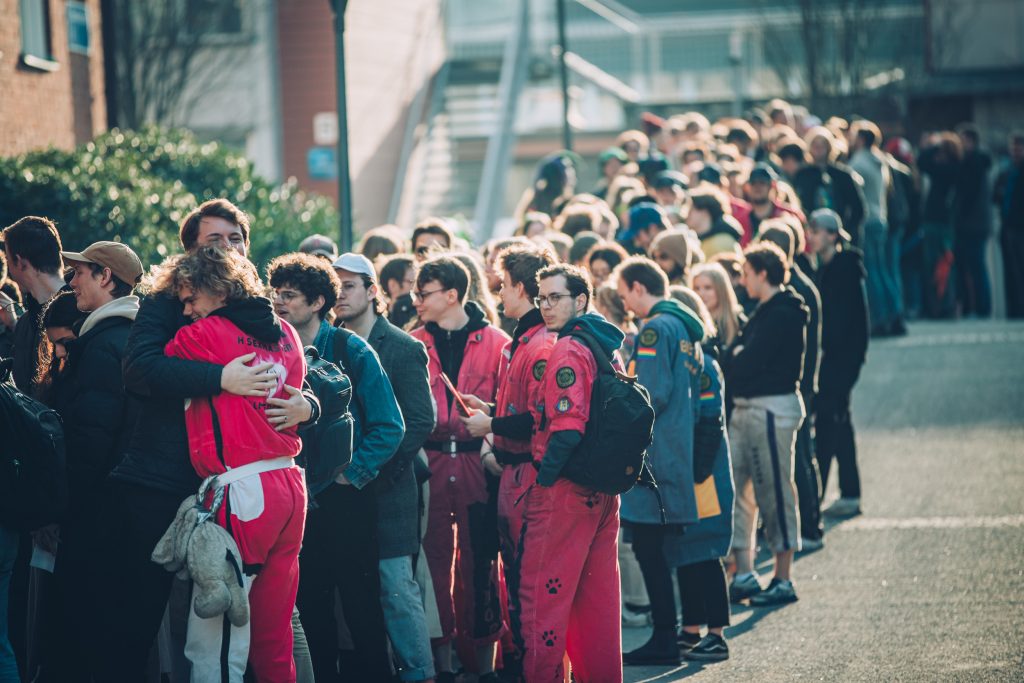 The first Thursday of each study period all students' sections' pubs along with J.A. Pripps pub and Café Bulten opens to a grand pub crawl - Chalmers Student Union Pub Crawl.
All Chalmers students are welcome to enjoy campus at its fullest and meet students from other students' sections. Why not have a bite, a burger and a soda or beer together with friends? Don't forget to follow us on Facebook in order to receive the latest news and updates.
Who can go?
Event is exclusive to Chalmers students. All Chalmers students over 18 years of age are welcome. All you need is your Chalmers Student Union card in the Mecenat app (not physical card) and photo-ID.
Which pubs are open?
The best way to find out is to download the list of pubs published 1-2 days prior to each crawl. Use the blue button on the right.
Bringing a guest to the crawl
It is not possible to bring any guests to the crawl due to our alcohol permit. This is applicable to the division pubs only, other venues such as J.A. Pripps and Wijkanders are open to the public.